Tom Hancock - Musical Director
Tom Hancock was born in Stoke-on-Trent in 1988 and began playing the Cornet at the age of 8 with the award-winning Lions Youth Brass organisation based in South Cheshire.
After progressing through the Beginner and Junior Bands, Tom was appointed Principal Cornet of Lions Youth in 2006, performing solos in concerts and leading the band in many high-profile events. It was at this time that Tom was invited to perform with the world-famous Foden's Band on their CD "A Patrons' Choice".
Tom was a member of Roberts Bakery Band from 2004 - 2018, enjoying many successful overseas tours and winning three North-West area titles. Tom also held the positions of Band Manager and more recently Associate Conductor, working closely with Simon Stonehouse and Paul Lovatt-Cooper.
Tom was engaged as a Tutor of the Lions Junior Brass in 2008 and became the band's Musical Director in 2011. Under his leadership, the Juniors have won the Newcastle-Under-Lyme Festival Under 14 Ensemble Class on 5 consecutive occasions (2013 - 2017) and have consistently placed fourth at the National Youth Brass Band Championships (2015, 2016, 2017 and 2018).
Following this success, Tom was approached to become Musical Director of Audley Brass in 2014. At that time, the band had just 14 regular players and were languishing in the Fourth Section. Less than two years later, the band had doubled in membership and achieved promotion to the Third Section.
Audley Brass continue to develop under Tom's dedicated and hard-working leadership, delivering entertaining concert performances and achieving contest sucess, including Runners-Up at Bolsover Festival of Brass (2016), winning the Third Section at Stalybridge Celtic Whit Friday contest (2017) and qualifying for the Third Section National Finals (2018).
Tom completed two degrees in History, a BA(Hons) from Staffordshire University in 2009 followed by a Masters from the University of Manchester in 2010. His theses focused on the changing nature of British brass bands and their links to industry & the working-class.
Tom is in-demand as a private brass tutor and freelance conductor and is an executive member of the National Association of Brass Band Conductors (NABBC).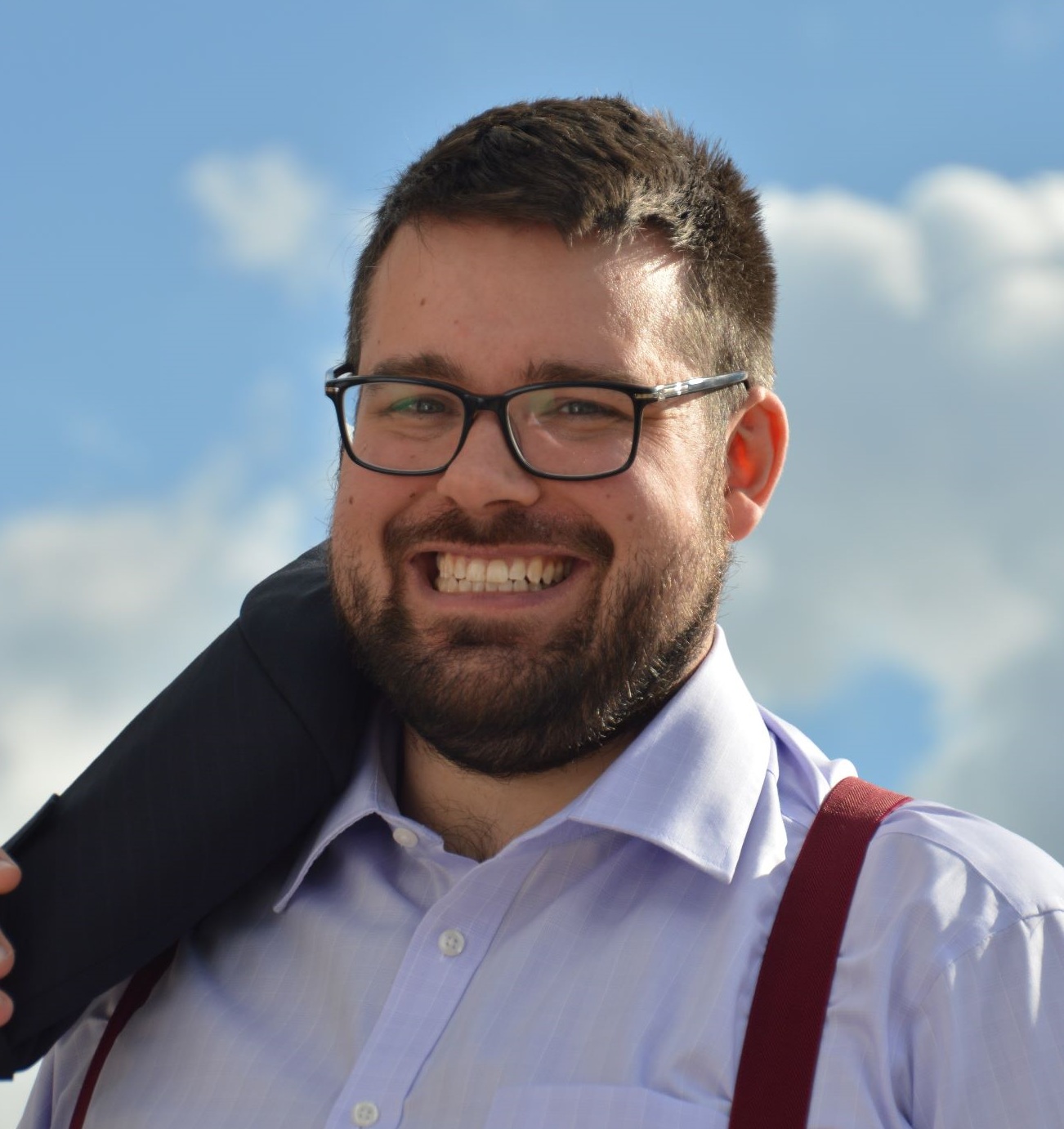 Daniel Keen - Musical Director, Community Band